Alcohol & Drug Counseling
Help with Co-occurring Disorders
Online and On-site Counseling Services that Cater to Your Needs
Save time and money with non-traditional Alcohol and Drug Counseling.
Does your anxiety make it difficult to go into an office for counseling?
Do you need help during unconventional office hours?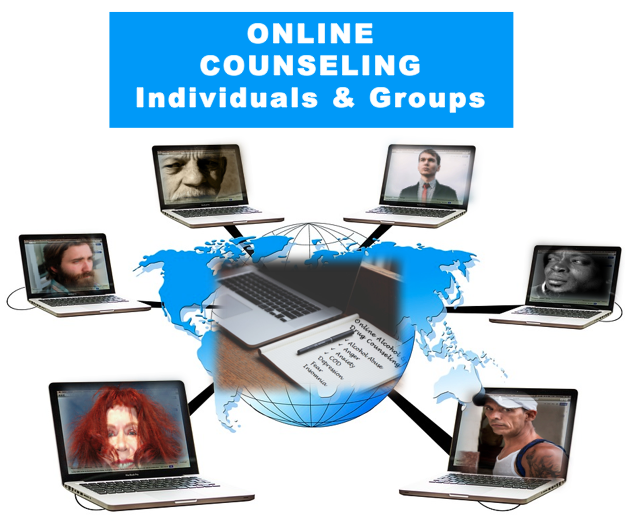 Online and on-site counseling services for individuals and groups. Our hours are extended beyond those offered in in-office settings. Services are available Monday through Saturday and can be scheduled at times that are convenient for your needs. Life can be less stressful when you can access help when you need it.
Bagwellness specializes in working with anxiety, anger, assault, and attitude issues as well as co-occurring disorders (COD). Online group sessions will cover topics related to any of the counseling services listed below. Schedules for online group sessions will be announced. Registration is required for online group sessions.
On-site group sessions should be scheduled at least 7 days in advance. Afternoon, evening and weekend hours are available. On-site group counseling is available for colleges, schools, churches, jails, organizations, businesses, hospitals, and rehab/recovery facilities.
Individuals receiving counseling will experience the benefit of having a Wellness Team who can offer help with Complementary and Alternative Medicine (CAM) and Expressive Arts Therapy (EAT). The Wellness Team will coordinate efforts to assure the most effective care is provided.
We provide individual and group counseling services for any of the following:
Alcohol Misuse, Abuse & Dependence

Marijuana Misuse, Abuse & Dependence

Prescription & OTC Drug Misuse & Abuse

Caffeine Misuse & Abuse

Anxiety Disorders

Co-occurring Disorders

Insomnia

Anger Issues

Attitude Issues